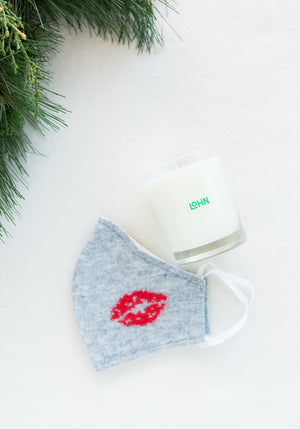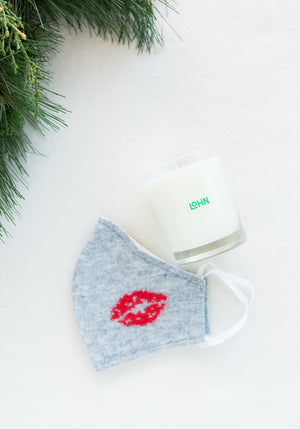 On Sale
FACE MASK & CANDLE HOLIDAY SET
Soft and sweet protection - with a Candle & a Kiss xx
Go ahead, take care of yourself or loved one with this thoughtful gift set!
This pack includes: 
Our non-medical, sculpted face mask. Made of 100% cashmere, this mask offers full-face coverage. The wire sculpted nose ensures you get the perfect fit every time, while soft ear loops keep everything in place. Lined with 100% cotton. Makes a great gift. Kiss, Kiss!
A Lohn candle - handmade in Toronto, Ontario with botanically-based fragrances and a blend of organic coconut and soy wax. They are paraben-free, petroleum-free, phthalate-free, and lead-free. Each 7.05 oz Lohn candle will burn beautifully for 50 hours.